WIG-CRAFTS OF THE INSTITUTE OF HYDROMECHANICS OF NAS OF UKRAINE
The active researches dedicated to creation of WIG-crafts were carried out at the IHM NASU. Their peak came in late 1960s, when the  WIG models were tested by towing near the speedboat with hydrofoils. The aim of these tests was to find the optimal parameters of self-stabilized "duck" aerodynamic WIG configuration. The modes of sailing, transitional motion  and gliding until the pretake-off and take-off stages of the WIG wee studied. In one of the most successful layouts a aerodynamic quality of about 35 was obtained.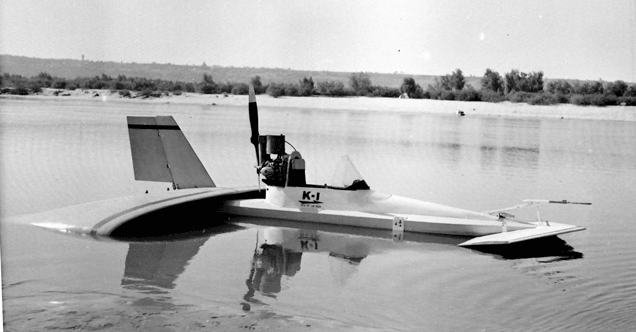 These results still remain important, since for more than half a century of development of this area an  optimal aerodynamic WIG configuration has not been found yet.